18-08-2017
Osobiście nie ulegam zbyt łatwo wszelkiego rodzaju promocjom czy kampaniom rabatowym, kupuję zwykle to co mi się w danym momencie podoba i jest mi potrzebne. Jednak, kiedy wiem, że taka okazja się nie powtórzy nawet się nie zastanawiam.
Czas letnich wyprzedaży powoli się kończy. Wydaje nam się zawsze, że jak nie ta to inna promocja będzie miała miejsce. Oczywiście, ale pamiętajcie, że nie wszystko trwa wiecznie i nawet jeśli wydaje się to mało prawdopodobne, że dostęp do łatwych zakupów internetowych i marek zagranicznych może zostać ograniczony to przypomnijcie sobie kurs franka szwajcarskiego po 2,00 złote (he, he, nie wszyscy zrozumieją tę aluzję). Ten kurs uciekł i długo się nie powtórzy, a kredyt trzeba spłacać.
Dlatego, kiedy coś wartościowego, coś co Wam się podoba jest prawie o połowę tańsze, nawet się nie zastanawiajcie. Pamiętacie kultowe gumy do żucia Donald z historyjkami obrazkowymi? Dziś moża kupić taki obrazek jedynie na Allegro. Guma Donald, natomiast, pamiątka z PRL-u (o zgrozo, kto to weźmie do ust po tylu latach) na Allegro kosztuje od 60,00 do 100,00 zł.
Ale do rzeczy! Dziś mam dla Was specjalną promocję na Zalando,  nawet do 70% taniej (promocja ważna w dniu wpisu).
Przygotowałam dla Was również dwa zestawy, które mogą Wam się spodobać: pierwszy dla kobiet, drugi dla mężczyzn.
Napiszcie w komentarzach jak Wam się podobają i co udało Wam się upolować na wyprzedaży z kultowych rzeczy 😉
Aby mieć dostęp do najlepszych ofert zapiszcie się do Zalando Lounge.
Bluzka / Blouse Mint&Berry
Spódnica / Skirt Navy London
Kolczyki / Earrings J.CREW
Zegarek / Watch Blair – Michael Kors
Torebka / Bag SONIA by Sonia Rykiel
Czółenka / Pumps Lost Ink,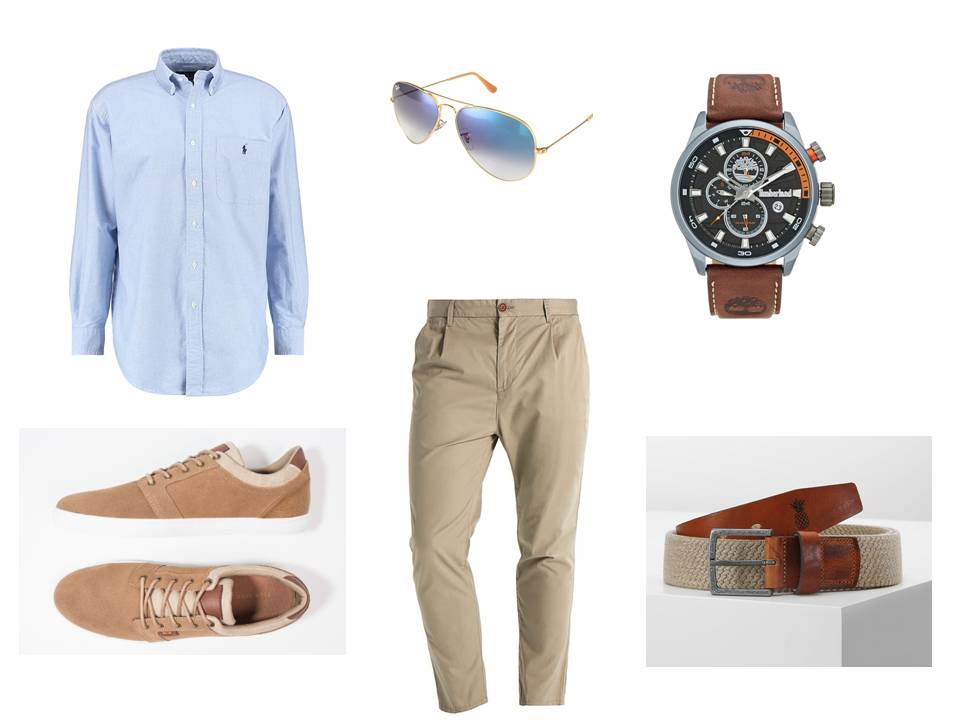 Koszula męska / Men's shirt Polo Ralph Lauren
Chinosy męskie / Men's chinos – Tom Tailor Denim
Buty / Shoes Pier One
Zegarek / Watch Henniker – Timberland
Okulary przeciwsłoneczne / Sunglasses Ray-Ban ,
Pasek Lloyd Men's Belts ,

Made by Gocha