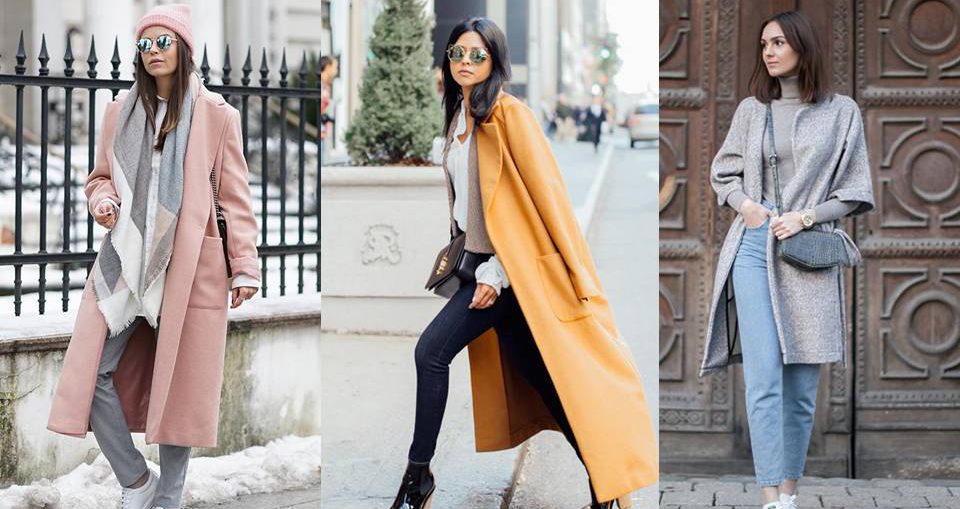 16-10-2017
Pogodna jesień nastraja nas w pozytywny sposób i powoduje, że chcemy jeszcze przez chwilę nosić na sobie barwne ubrania. Zanim zaczniemy wszyscy zakładać czarne puchowe kurtki, nie wyróżniając się z tłumu możemy jeszcze zaakcentować naszą indywidualność pastelowym kolorem ciepłego płaszcza. Wybrałam dla Was trzy codzienne stylizacje blogerek. Każda z nich założyła płaszcz w innym kolorze i dobrała ciekawe dodatki.
Dorota z bloga JD FASHION FREAK postawiła na luźny, niczym nie krępujący styl, bazujący na oversizowym różowym płaszczu. Do płaszcza założyła szare spodnie z materiału, sportowe białe buty, różową czapkę i szal w kratę w podobnych odcieniach. Styl Doroty nazwałabym nieco "kloszardowym", ale jakość materiałów i stonowane kolory powodują, że jest on miły dla oka.
Nika z bloga FASHION AGONY postawiła na szarości. Krótki, dobrej jakości płaszcz zarzuciła na szary sweter z golfem i niebieskie jeansy. Do tego podobnie jak Dorota dobrała białe buty sportowe i niewielką torebkę listonoszkę.
Sheryl z bloga WALK IN WONDERLAND wybrała długi płaszcz w jaskrawo-camelowym kolorze, do czarnych spodni rurek założyła białą delikatną bluzkę i kamizelkę w kratkę. Niewątpliwie pazura tej stylizacji dodają lakierowane czarne botki i torebka Louis Vuitton.
Te stylizacje sprawdzą się w miejskim codziennym życiu. Podpowiadam Wam również, gdzie znaleźć podobne ubrania.
Ubierz się podobnie:
Ubierz się podobnie: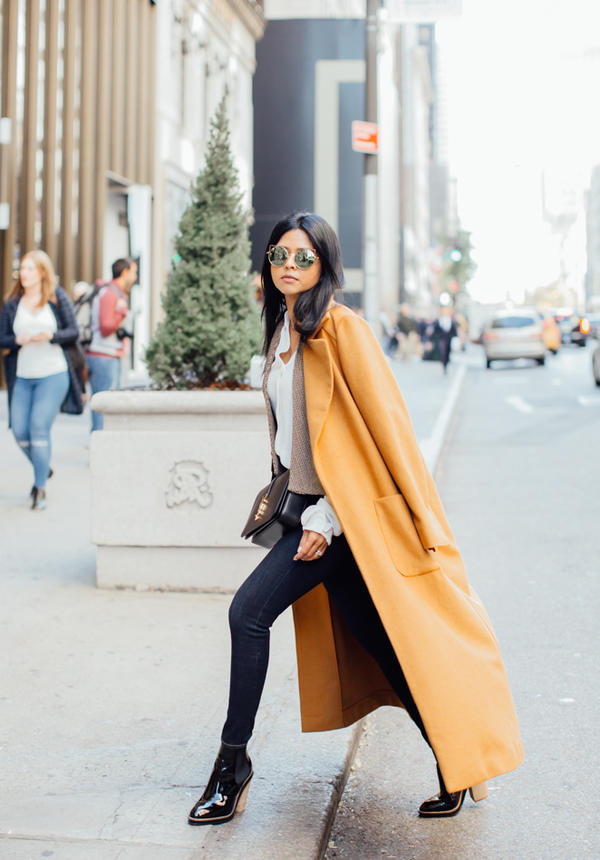 Ubierz się podobnie:
Made by Gocha
Photos from the blogs
Zobacz również / See also:
Płaszcze I Kurtki Na Jesień – Must Have Sezonu / Coats And Jackets For The Autumn –This Season Must Have
Jak Nosić Apaszkę? / How To Wear A Scarf?
Idealny Płaszcz Na Jesień / Perfect Coat For The Autumn