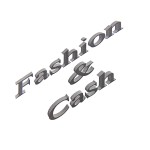 Hi Everybody!
Fashionandcash was designed to aspire.
This is a website/weblog about fashion, design, architecture, traveling, the fashion business, investing and inspiring people with passion.
This is a look at the life and beautiful things around us from the perspective of a practical person involved in the financial industry while drawing inspiration from the world of art and fashion.
I would like to share with you both my pictures and inspirations from all over the world. You will also find here insights and advice on financial markets and personal finance, resulting from years of experience in the financial industry, as well as tips on where and how to dress depending on the situation.
Fashion and design have always been my passion. Since childhood I dreamed of designing, painting, drawing and photographing. I like beautifully crafted items, original and sometimes controversial clothes. I also like a timeless classic.
I am inspired by travel and people, so I gather experiences and talk to people who do something valuable, have passion and passions they pursue.
My name is Gocha, they called me in high school. I am a woman living in Poland.
Welcome on my own website!
I write in Polish, but you can use the Wordpress or Google translator.
Thank you for visiting this website.
Information:
I inform that by creating this blog using affiliate of cooperation, which means that purchases made by you through my links generate for me a small commission. I would be very pleased if you appreciate my work, going shopping through my links redirecting pages shops.
The site also appear in Google AdWords ads .
Witam Was!
Fashionandcash została stworzona z myślą o ludziach z aspiracjami.
To strona / blog o modzie, designie, architekturze, podróżach, biznesie mody, inwestowaniu oraz inspirujących ludziach z pasjami.
To spojrzenie na życie i piękne otaczające nas rzeczy z perspektywy osoby praktycznej, związanej z branżą finansową a jednocześnie czerpiącej inspiracje ze świata sztuki i mody. Chciałabym podzielić się z Wami zarówno moimi zdjęciami jak również inspiracjami z całego świata.
Znajdziecie tutaj również spostrzeżenia i rady dotyczące rynków finansowych oraz finansów osobistych, wynikające z kilkunastoletniego doświadczenia w branży finansowej jak również podpowiedzi jak i gdzie ubrać się w zależności od sytuacji.
Moda i design zawsze były moją pasją. Od dziecka marzyłam o projektowaniu, malowałam, rysowałam i fotografowałam. Podobają mi się pięknie wykonane przedmioty, niebanalne i czasami kontrowersyjne ubrania. Lubię również ponadczasową klasykę.
Inspirują mnie podróże i ludzie, dlatego zbieram doświadczenia i rozmawiam z ludźmi, którzy robią coś wartościowego, mają pasje i te pasje realizują.
Mam na imię Gocha, tak nazywali mnie w liceum, jestem kobietą, mieszkam w Polsce. Większość wpisów, jakie znajdziecie na Fashion&Cash jest mojego autorstwa.
Witam Was na mojej własnej stronie internetowej!
Dziękuję za odwiedziny.
Informacja:
Informuję, że tworząc tego bloga korzystam ze współpracy afiliacyjnej, co oznacza, że zakupy dokonane przez Was za pośrednictwem moich linków generują dla mnie niewielką prowizję. Będzie mi bardzo miło, jeśli docenicie moją pracę robiąc zakupy poprzez moje linki przekierowujące na strony sklepów.
Na stronie pojawiają się również personalizowane reklamy Google AdWords.
Gocha