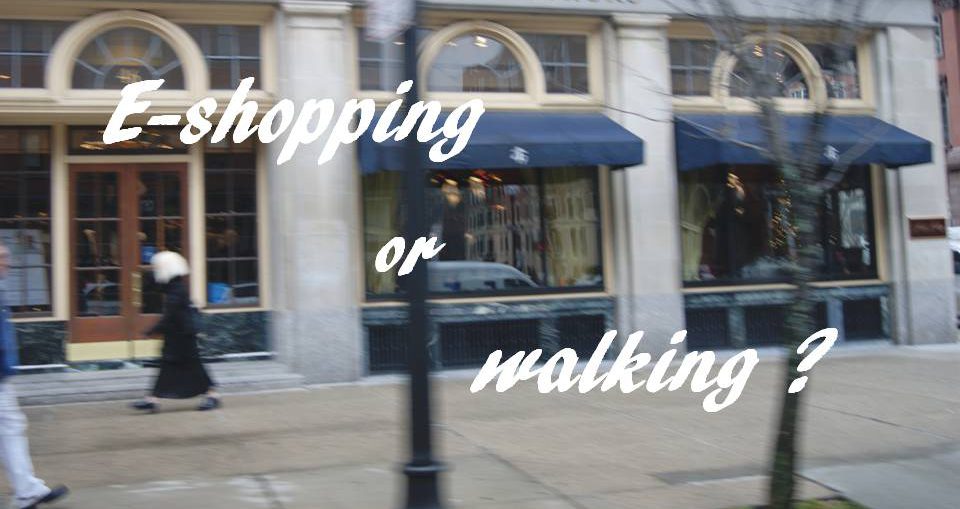 30-03-2017
Uwielbiacie zakupy? Kobiety szczególnie to lubią, tzw. "shopping" podnosi poziom endorfin, pozytywnie wpływa na samopoczucie i samoocenę. Kobiety kochają "szwędać" się po sklepach, oglądać, przymierzać, testować. Wiem jednak, że nie dla wszystkich z Was jest to wygodne, zajmuje czas a nawet deprymuje.
Dla niektórych z Was zakupy w centrach handlowych lub butikach to istna udręka. Tzw. "polowanie" nie sprawia Wam przyjemności. Czasem po prostu brakuje na to czasu lub nie macie ochoty na spacery pomiędzy półkami i wieszakami w towarzystwie innych osób.
Moi Kochani, to dla Was między innymi stworzono sprzedaż on-line. Dzisiaj zakupy możecie zrobić z poziomu Waszego biurka lub domowego fotela, wystarczy posiadać komputer, tablet lub smartfon i dostęp do Internetu.
Fashionandcash Gift Card
Większość marek posiada już swoje sklepy on-line lub sprzedaje swoje produkty w multibrandowych sklepach internetowych. Jak wybrać odpowiednie produkty w gąszczu różnych propozycji?
Otóż idealnej recepty nie ma, ale na wielu portalach lub blogach prezentowane i opisywane są produkty, których potrzebujecie, dlatego możecie zasięgnąć tam informacji oraz jednocześnie klikając na ikonkę lub link przejść sprawnie do sklepu, w którym ten produkt można kupić.
Jak rozpocząć zakupy w sieci?
Kiedy już znajdziecie się na stronie sklepu z wybranym produktem musicie się zarejestrować lub zalogować, podać podstawowe dane oraz e-mail, aby ułatwić komunikację ze sklepem. Aby robić zakupy przez Internet musicie posiadać rachunek w banku z dostępem on-line, kartę kredytową lub konto Paypal.
W prawym górnym rogu znajduje się Wasz koszyk z zakupami, do którego możecie dodawać wybrane przez siebie produkty. Do momentu, kiedy nie zaakceptujecie transakcji Wasz koszyk jest wirtualny, możecie do niego dobierać produkty lub je wyjmować.
Kiedy już ostatecznie zdecydujecie co zostawić w koszyku klikacie "przejście do płatności". Wtedy system przekieruje Was do banku.
Po zatwierdzeniu transakcji otrzymacie na swój adres e-mail potwierdzenie złożonego zamówienia i będziecie mogli śledzić jego przebieg. Przesyłka powinna do Was dotrzeć w ciągu kilku dni w zależności od wyboru metody dostawy (kurier czy poczta).
To co podoba mi się w zakupach on-line to fakt, że nie muszę nosić ze sobą wielkich toreb czy pudełek, mam możliwość swobodnie zastanowić się nad zakupem i ewentualnie zwrócić towar w terminach określonych przez sklep w regulaminie. Zawsze dokonuję zakupów w sprawdzonych, znanych sklepach, czytam regulaminy i dokonuję transakcji ze swojego komputera.
Dzisiaj sklepy ze sobą konkurują, dlatego poza ceną starają się dawać klientowi najlepszą obsługę i elastyczność. W związku z tym bardzo często dostawa lub zwrot towaru odbywa się na koszt firmy.
Zaletą jest otrzymanie towaru pięknie zapakowanego i z reguły nie przymierzanego wcześniej (w przypadku ubrań czy obuwia).
Na rynku e-commerce mamy dostęp zarówno do sklepów multibrandowych jak również konkretnych marek.
Od dzisiaj będę Waszym przewodnikiem, moje rekomendacje możecie znaleźć w sekcji RECOMMENDATIONS lub SHOP, gdzie pokazuję Wam wybrane produkty. Możecie sprawnie kliknąć na ikonki lub linki i przejść do zakupów.
Chcecie spróbować? Zarejestrujcie się w pierwszej kolejności w sklepach, kliknijcie na ikonki lub linki:
SKLEPY MULTIBRANDOWE / MULTIBRANDS SHOPS:
SKLEPY MONOBRANDOWE / MONOBRANDS SHOPS:
MODA DAMSKA / FEMALE FASHION:
MODA MĘSKA / MALE FASHION:
MODA MŁODZIEŻOWA / YOUTH FASHION:
BUTY / SHOES:
BIŻUTERIA / JEWELLERY:
KOSMETYKI I URODA / COSMETICS AND BEAUTY:
DOM I WNĘTRZA / HOME AND INTERIORS DESIGN:
Tekst: Gocha
ZOBACZ RÓWNIEŻ / SEE ALSO:

Rynek E-Commerce / E-Commerce Market
Brytyjski Styl W Twojej Garderobie / A British Style In Your Wardrobe
Rozwój Grupy H&M Na Świecie / The Development Of The H&M Group In The World