17.06.2017
Lato tuż tuż, więc jeśli nie macie odpowiednich butów na wakacje lub te, które znajdują się w Waszej szafie wyszły z mody albo się zniszczyły pora na zakupy.
Ten sezon jest bardzo łaskawy dla producentów obuwia, będą modne różne fasony: począwszy od espadryli, sandałów na płaskiej podeszwie, na obcasie, rzymianek, klapek po buty sportowe.
Espadryle (espadriles), czyli buty na słomianej podeszwie można kupić w kilku wersjach: płaskie kryte, płaskie wiązane na kostce oraz na platformie wiązane lub zapinane na kostce. Moje ulubione to te wiązane na kostce w paski, muszą się znaleźć w tym roku w mojej garderobie!
Odnośnie sandałów na płaskiej podeszwie (flats sandals), prym wiodą sandały na paski w kolorach ziemi, piaskowe lub brązowe, nie brakuje też czarnych i tych z frędzlami lub pomponami.
Na wieczorne imprezy wybierzcie rzymianki (ancient sandals) lub sandały na obcasie (heels sandals), te mogą być również kolorowe, wielobarwne połączenia różnych deseni uzupełnią czarny lub biały look.
Baleriny (baletki, balerinas) to idealne buty miejskie, są zazwyczaj wygodne i kryją stopy. Sprawdzają się również w podróży, aczkolwiek w tym wypadku polecam jednak obuwie sportowe np. trampki (sneakersy).
Wybierzcie coś dla siebie, starałam się, aby każda z Was znalazła odpowiednie dla siebie modele.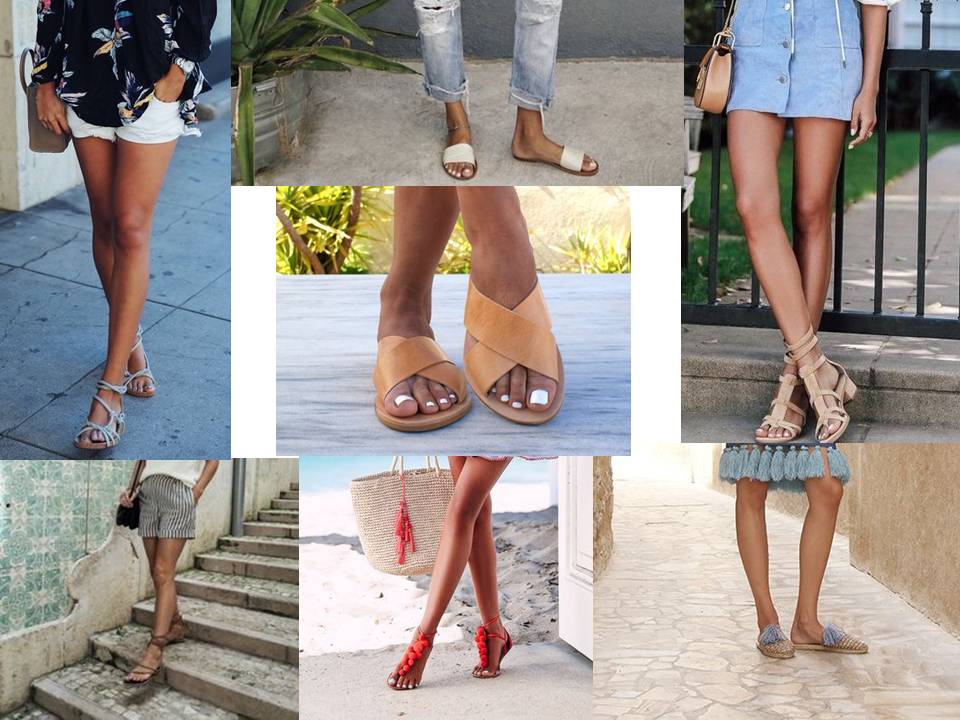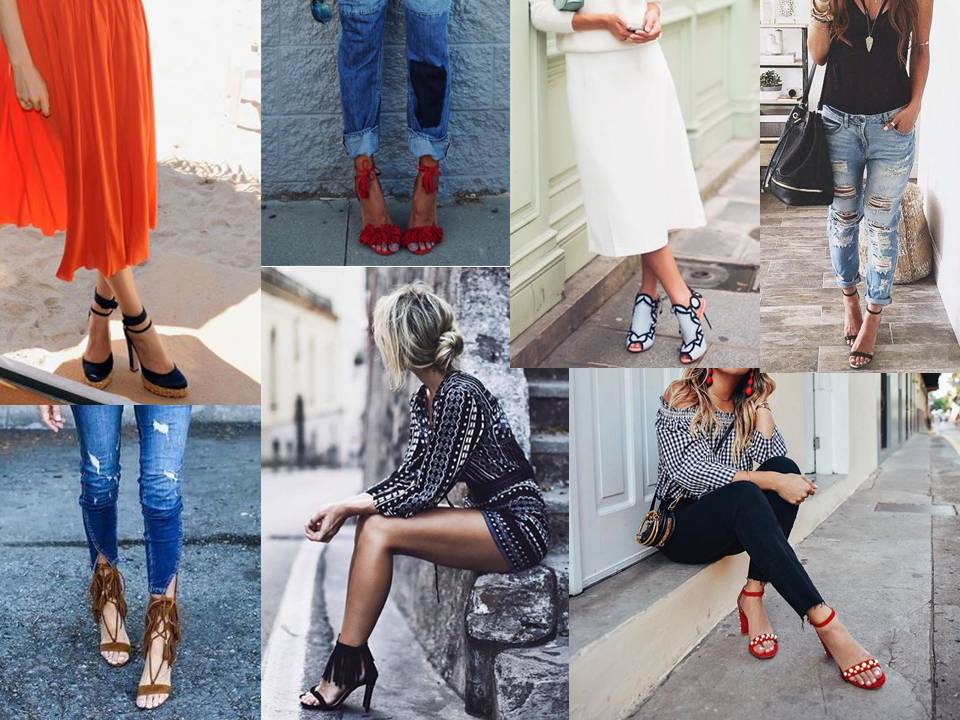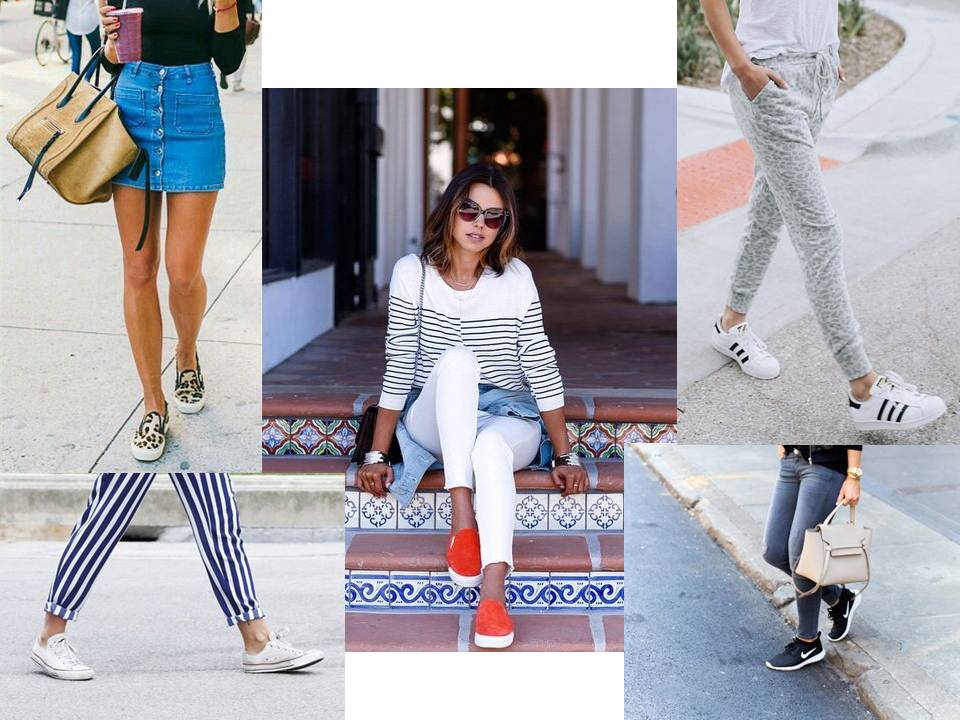 Photos: Pinterest, zdjęcia tytułowe: blogi (The girl from Panama, The viva luxury, Sincerely, Jules).
Zobacz również / See also:
 
Buty Na Wiosnę – Inspiracje / Shoes For The Spring – Inspirations
Trendy Nadchodzącego Sezonu Letniego / Trends In The Upcoming Summer Season
Plażowy Szyk Z Pull&Bear / Beach Chic With Pull&Bear