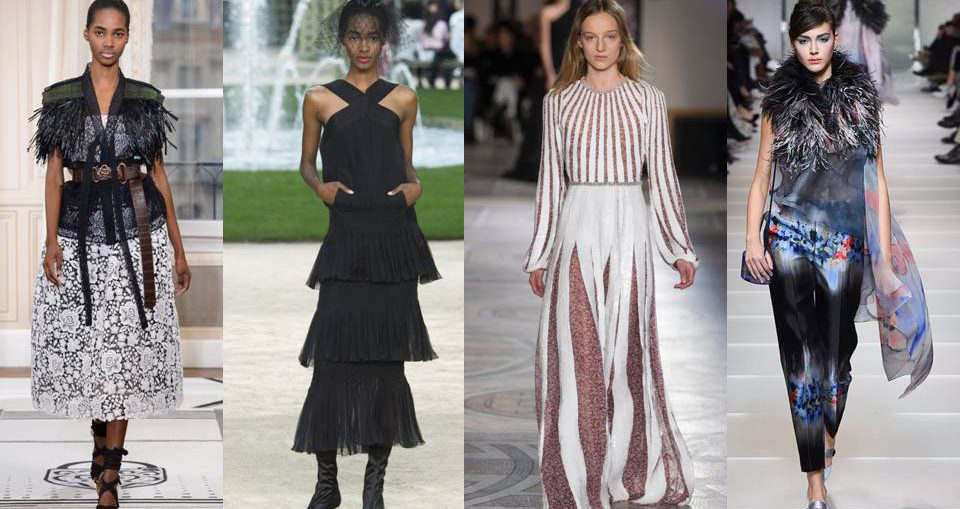 2018-01-24
Jak co roku właśnie odbywają się w Paryżu pokazy mody haute couture. Od 22 do 25 stycznia 2018 Paryż wraca do swoich modowych korzeni prezentując kolekcje projektantów i domów mody z najwyższej półki. Kolekcje haute couture to przemyślane pod względem spójności i detali stroje, które wykonywane są zazwyczaj ręcznie.
Dzisiejsze haute couture jest jednak nieco bardziej nowoczesne od jej pierwotnej wersji. Suknie z ciężkich i sztywnych materiałów oraz dodatków zastąpione zostały sukienkami i kostiumami z lekkich, zwiewnych tkanin  a zdobienia to delikatne koronki, drapowania z tiulu, frędzle i pióra.
Wybrałam kilka kreacji  domów mody, które już miały swoje pokazy. Armani Prive ujmuje w tym roku delikatnością, kwiatowymi elementami i  kolorami z charakterystycznymi wzorami, namalowanymi na jedwabiu.
W kolekcji Chanel Karl Lagerfeld nawiązuje w zdecydowany sposób do korzeni projektantki prezentując  kostiumy i płaszcze z tweedu w nieco obszerniejszej wersji z charakterystycznymi kołnierzami i guzikami dodając do nich modne w tym sezonie botki.
Kolekcja Giambattista Valli to kunszt wykonania i elegancji, delikatne dodatki na stonowanych strojach powodują, że aż chce się je natychmiast założyć.
Schiaparelli natomiast prezentuje piękne upięte z szyfonów suknie w kolorze czerni i dojrzewających owoców, dodając do nich przewrotnie sandały na grubej platformie.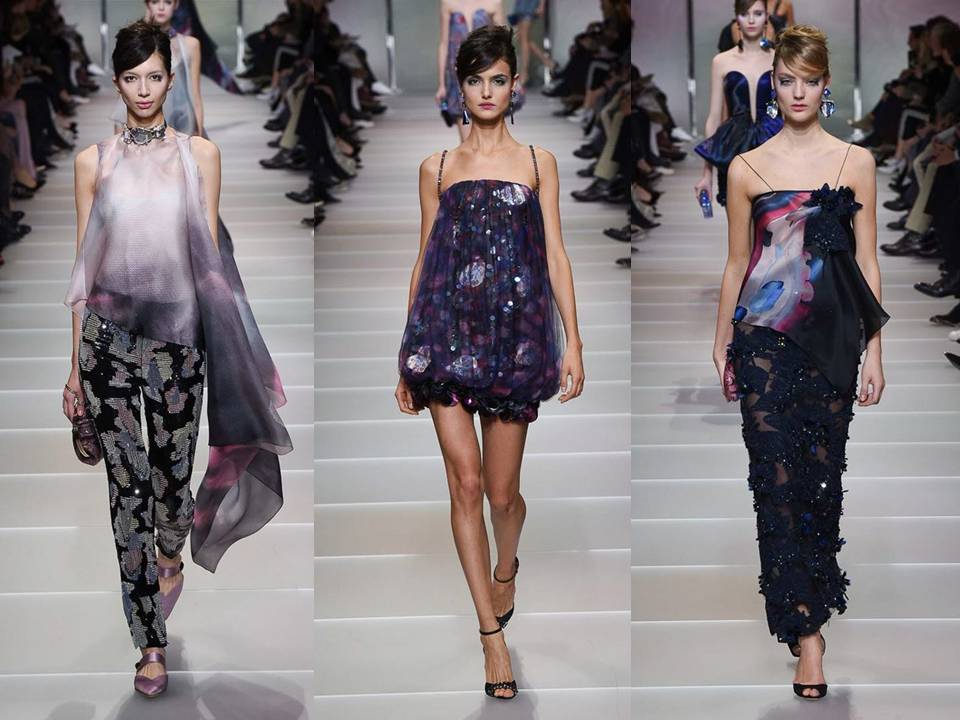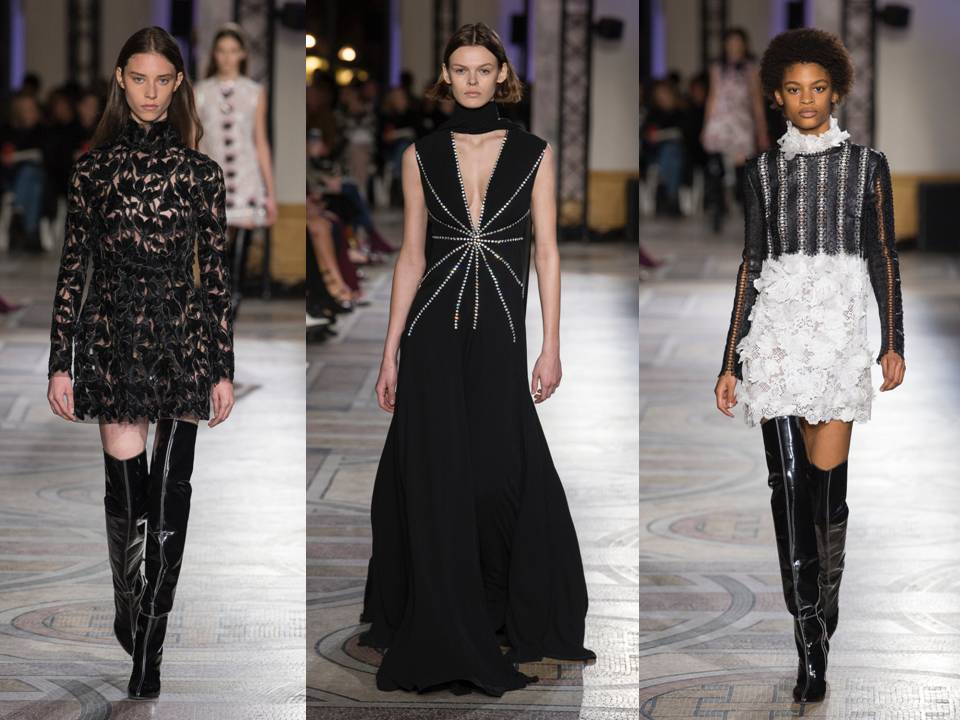 Więcej zdjęć możecie zobaczyć w magazynie VOGUE.
Zdjęcie tytułowe, kolekcje od lewej: Schiaparelli, Chanel, Giambattista Valli, Armani Prive
Zobacz również / See also:
 
Kolekcje Spring 2017 Couture / Spring 2017 Couture Collections
Jak Ubierają Się Celebryci Podczas Paris Fashion Week 2016 / What Celebrities Wear On Paris Fashion Week 2016
Kolekcja Couture 2017 – Maison Margiela