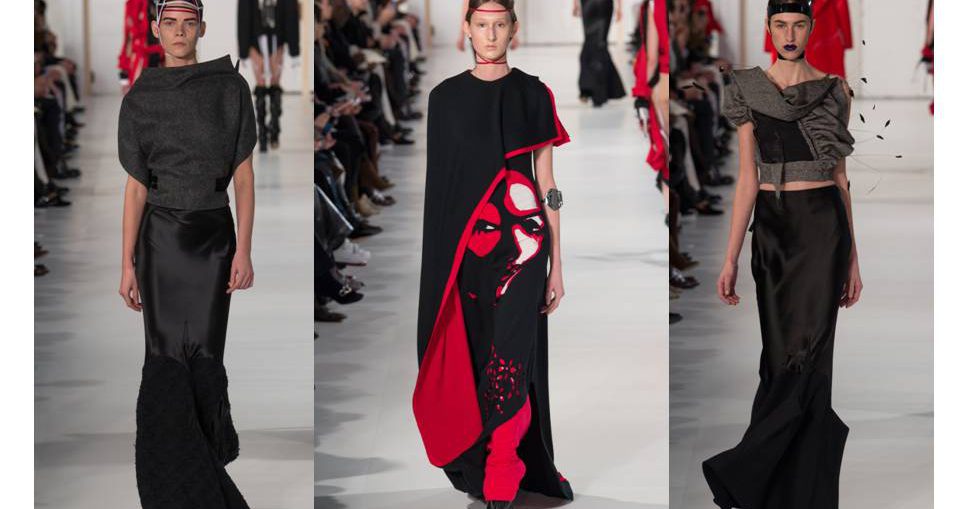 25-01-2017
Maison Margiela, formalnie Maison Martin Margiela, nazywany "MMM" to francuski luksusowy dom mody, z siedzibą w Paryżu, założony w 1988 roku przez belgijskiego projektanta Martin Margiela.
Martin Margiela znany jest w świecie mody z tego, że unika mediów i nie pokazuje się podczas pokazów mody na końcu show. Swoją komunikację z mediami przeprowadzał za pomocą faksu i nigdy nie podpisywał się "ja" tylko "my", nigdy nie udzielał wywiadów ani nie został sfotografowany. Okazuje się, że jest to odpowiedź na zbyt skomercjalizowaną, jego zdaniem, stronę świata mody.
"The New York Times" nazwał go w 2008 roku "Niewidzialnym Człowiekiem Świata Mody".
Martin Margiela jest uważany za honorowego siódmego członka grupy projektantów "Antwerp Six", którzy wyłonili się w 1980 roku z Fashion Academy w Antwerpii. Pracował jako asystent Jean Paul Gaultier.
W 2002 roku dom mody Maison Margiela został przejęty przez włoski koncern OTB Group. W 2009 roku ogłoszono, że Martin Margiela zrezygnował z funkcji dyrektora kreatywnego MMM. Po odejściu Margiela anonimowy zespół projektantów kontynuuje misję i markę stworzoną przez Margiela.
Obejrzyjcie tę kontrowersyjną kolekcję zaprezentowaną podczas Paris Fashion Week Couture 2017.
Więcej zdjęć znajdziecie TUTAJ.
Źródło informacji: Wikipedia
Zdjęcia: Yannis Vlamos/ Indigital.tv dla Vogue