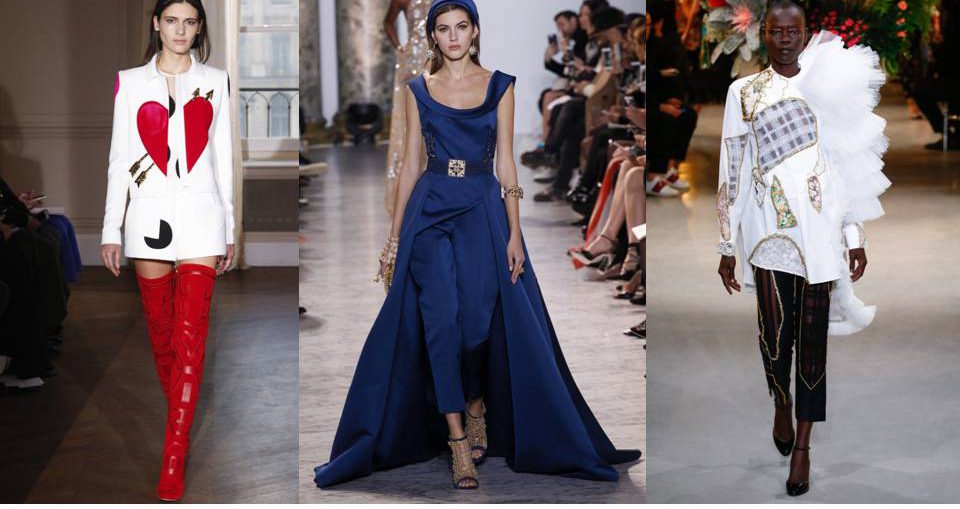 27-01-2017
Pokazy Haute Couture to niebywałe widowisko. Corocznie w Paryżu podczas Paris Fashion Week odbywają się pokazy couture, czyli mody z najwyższej półki. Ręcznie szyte i ozdabiane suknie, kostiumy, płaszcze są wykonywane jedynie w jednym egzemplarzu, przez co są tak bardzo unikatowe i stanowią prawdziwą artystyczną wartość projektanta lub domu mody.
Haute Couture wywodzi się z Francji, jest najbardziej luksusową formą krawiectwa. Kreacje couture są przygotowywane na zamówienie i szyte na miarę z najwyższej jakości materiałów i dodatków. Nawet ozdoby na ubraniach couture są często wykonywane ręcznie a następnie naszywane na suknię czy płaszcz.
W styczniu w Paryżu możemy oglądać te unikalne kolekcje największych domów mody. Niektóre z nich stawiają na sztukę w swoich kreacjach (np. Maison Margiela), inne kolekcje  to zwiewne, subtelne suknie (np. Elie Saab) a niektórzy projektanci  przemycili couture do codziennej mody i prezentują kolekcję kostiumów i damskich garniturów (np. Karl Lagerfeld w kolekcji Chanel).
Obejrzyjcie wybrane kreacje z kilku pokazów.
Źródło zdjęć: VOGUE (Indigital.tv)
Tekst: Gocha
Zobacz również / See also:
 
Kolekcja Couture 2017 – Maison Margiela
Paris Haute Couture January 2016
Chanel – Paris Haute Couture July 2014