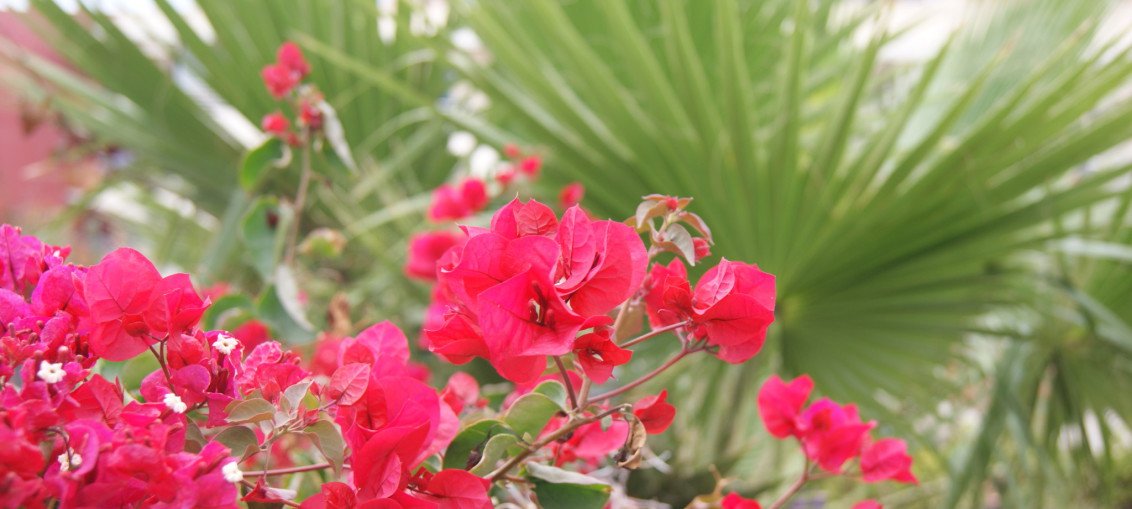 2015-02-08
Teneryfa to jedna z najbardziej barwnych wysp archipelagu Wysp Kanaryjskich. Jest największą wyspą usytuowaną pomiędzy Gran Canaria a niewielką wyspą La Gomera. Już z lotu samolotem Teneryfa wyłania nam się z chmur niczym półnaga kobieta, z widokiem na wulkan Teide, przypominający widok kobiecej piersi.
Wyspy Kanaryjskie to wyspy wulkaniczne, szczególnie to widać na Teneryfie, na której co chwilę możemy oglądać mniejsze lub większe wulkany. Ta geologiczna struktura powoduje, że piasek na Teneryfie jest koloru szaro-czarnego (to chyba jedyny minus tej wyspy). Teneryfę odwiedziłam już czwarty raz i wciąż mam wrażenie, że jest tam jeszcze wiele do obejrzenia i przeżycia.
Nie będę tutaj opisywać szczegółowo tak znanych miejsc (o których mowa we wszystkich przewodnikach) jak Loro Park, La Orotava, miasteczko Masca. O wulkanie jednak trzeba wspomnieć, pomimo tego, że byłam na nim 6 lat temu. Na Teide warto wybrać się w kameralnym gronie, bez pośpiechu, najlepiej wypożyczonym samochodem, wtedy można podziwiać w spokoju widoki z drogi prowadzącej do wjazdu kolejki. W pewnym momencie dojeżdżamy do Parku Narodowego, w którym zachwycają widokiem skały powstałe z zastygłej lawy i magmy.
Na wulkanie Teide widać podział Teneryfy na część południową (tę bardziej turystyczną, ciepłą prawie pozbawioną roślinności) oraz północną (zieloną, bardziej wilgotną z różnymi uprawami).
Tegoroczną podróż zaczniemy od miasteczka Puerto Santiago, gdzie się zatrzymaliśmy na dłużej. Tutaj można podziwiać piękne widoki zachodzącego nad oceanem słońca oraz wspaniałych klifów Los Gigantes. Do Los Gigantes można również dopłynąć z innych turystycznych miejscowości statkiem wycieczkowym, katamaranem lub skuterem wodnym ( przy okazji podziwiając żyjące w środowisku naturalnym delfiny i orki).
W Puerto Santiago życie płynie spokojnie, jest to kurort, gdzie zamożni emeryci (głównie z Hiszpanii, Niemiec i Anglii) mają swoje apartamenty lub przyjeżdżają odpoczywać. Domki i apartamenty w otoczeniu pięknej przyrody wyglądają tutaj szczególnie luksusowo. Nie brakuje jednak wyzwań dla młodych ludzi, szczególnie tych lubiących wyprawy w góry lub przejażdżki skuterami (w porcie jest ich bardzo dużo).
Pamiętajcie, że w miejscowościach turystycznych łatwo znaleźć sklepy z pamiątkami i różnymi gadżetami, jednak wiele z nich oferuje niskiej jakości produkty lub wręcz mnóstwo podróbek, które aż kłują w oczy. Moje zaskoczenie wzbudziło stoisko z torebkami z logo Michael Kors, Prada czy Chanel, które wyglądały jak plastikowa tandeta i w niczym nie przypominały tych oryginalnych. Są również butiki, gdzie można dostać oryginalne rzeczy, takie jak chociażby okulary Dolce&Gabbana, Prada, zegarki, biżuterię czy sportową odzież np. Lacoste.
Nie sposób nie wspomnieć o polach bananowych, które rozciągają się już od połowy drogi z Costa Adeje do Puerto Santiago aż do północnej części wyspy. Ogólnie Teneryfa zachwyca kolorową roślinnością ( o tym napiszę w innej części).
Poza znanymi wszystkim kurortami, takimi jak Playa de las Americas, Los Cristianos czy Costa Adeje z największymi plażami i deptakami warto również zajrzeć do mniej uczęszczanych miejsc takich jak La Caleta, tutaj znajduje się kilka luksusowych hoteli, knajpki ze świeżymi owocami morza i wspaniałym hiszpańskim winem. Tutaj również lądują paralotniarze po lotach z jednego z mniejszych wulkanów.
Zajrzeliśmy również do Los Abrigos, niewielkiej miejscowości rybackiej, słynącej z restauracji, gdzie serwują świeże ryby i owoce morza (szczególnie polecam krewetki i ośmiornice).
Z Los Abrigos to już przysłowiowy "rzut beretem" do El Medano, czyli raju dla wprawionych windsurferów i kitesurferów. To jedyne miejsce na Teneryfie, gdzie naprawdę wieje wiatr, ale uwaga, czasem wieje tak mocno, że instruktorzy zabraniają tym początkującym wejście do wody ze względu na zbyt duże fale (pamiętajmy, że to ocean a nie morze). Oglądanie tego sportu przynosi niesamowitą frajdę. Kolorowe żagle i kity fruwają na wodzie i powietrzu tworząc niesamowitą atmosferę. Obejrzyjcie sami…
Jest wiele powodów, aby polecieć na Teneryfę, również taki, że można z niej popłynąć lub polecieć na inne Wyspy Kanaryjskie. Pogoda jest nieco zmienna, ale zimy tutaj nie zobaczycie (czasami tylko Teide pokryty jest śniegiem). Temperatury wahają się od 15 do 25 stopni Celsjusza. Słonecznych dni jest jednak więcej w okresie letnim. Będziecie tę wyspę zawsze dobrze wspominać.
Nie byłabym sobą, gdybym nie dbała o Wasze bezpieczeństwo finansowe podczas podróży, koniecznie przed wylotem wybierzcie dobrą polisę ubezpieczeniową na wypadek kosztów leczenia lub nieszczęśliwego wypadku.
Tekst: Gocha
Zdjęcia: Gocha
Zobacz również / See also:
Maroko – Kraj O Wielu Obliczach / Marocco – Country Of Amazing Variety
Moda Na Trójmiasto / A Trend For Tricity
Grecka Wyspa Rodos / Greek Island Of Rhodes