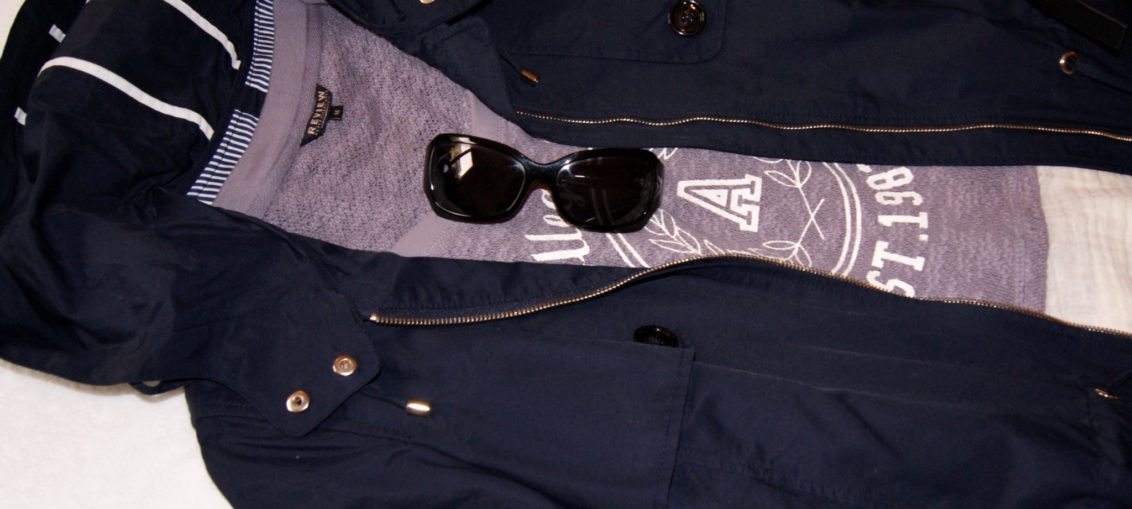 23-04-2016
Powoli zaczyna się sezon weekendowych wyjazdów. W maju mamy kilka dłuższych weekendów i wiele z Was znajdzie zapewne czas na wypad za miasto, rekreację na wsi lub podróż samolotem, aby zwiedzić ulubione miasto w Europie. Nie jest to jeszcze czas wakacyjny, więc trzeba myśleć o ubraniu wygodnym i cieplejszym, najlepiej składającym się z kilku warstw.
Z tym przesłaniem przygotowałam dla Was kilka zestawów ubrań idealnych na weekendowe podróże.
W przypadku pierwszych dwóch stylizacji miałam na myśli niezobowiązujący wyjazd np. w odwiedziny do rodziny lub znajomych, weekend w mieście łączący zakupy ze spotkaniami na kawę lub wyjściem do kina.
Trzecia i czwarta stylizacja to propozycje na wyjazd za miasto w teren, gdzie będziecie chodzić po lesie, jeździć rekreacyjnie na rowerze lub zwiedzać kilometrami nowe miejsca.
Ostatnie dwie stylizacje będą odpowiednie na podróż samolotem lub niezbyt wyczerpujące spacery w jakiejś ciekawej metropolii. Jeśli okaże się, że macie ochotę na dłuższe zwiedzanie miasta zawsze można zmienić baleriny na trampki.
1 i 2 stylizacja:
Bordowa bluzka/Burgundy blouse – Stradivarius
Czarna bluzka/black top – Reserved, podobna/similar top Calvin Klein Jeans
Kamizelka/ponczo – Stradivarius, podobna/similar kardigan
Legginsy – C&A, podobne skórzane / similar leader pants Oakwood
Botki – Zara, podobne/ similar booties Guess
Okulary – Mango, podobne/ similar sunglasses Q/A
Torebka w kolorze łososiowym/ bag – Parfois
Torebka worek/ bag – Zara
3 i 4 stylizacja:
Koszula w kratę – Diverse, podobna/similar shirt Tally Weijl
Bluza jeansowa – Stradivarius, podobna/ similar jacket Tally Weijl
Kamizelka – Monnari, podobna/similar vest Mango
Jeansy – Zara, podobne/ similar jeans Vero Moda
Trampki – McArthur, podobne/Similar sneakers Converse
Plecak/backpack – Salomon
5 i 6 stylizacja:
T-shirt – Ralph Lauren
Pikowana kurtka – Esmara, podobna/ similar jacket Lacoste
Kurtka wiatrówka – Massimo Dutti, podobna/ similar jacket Only
Bluza z napisem/sweatshirt– Review
Jegginsy – Benetton, podobne/ similar jeans Levi's
Torebka/bag – Zara
Baleriny – Vince, podobne/similar ballet KAZAR or WOJAS
Okulary/sunglasses – Polaroid, podobne / similar Ray-Ban
Photos: Gocha
Stylist – Gocha