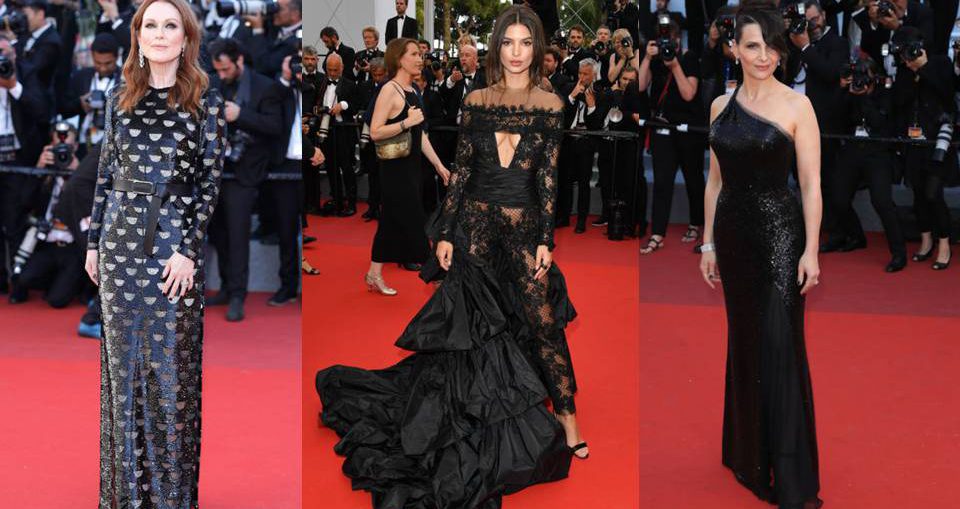 29-05-2017
W dniach 17-28 maja 2017 odbył się już 70-ty Festiwal Filmowy w Cannes. Ta coroczna gala filmowa ma na celu wyłonienie najlepszych filmów, reżyserów i aktorów. Nagrodą są Złote Palmy.
Tegoroczny festiwal miał szczególne znaczenie, przede wszystkim ze względu na rocznicę, ale również ze względu na ubiegłoroczne, nieszczęśliwe wydarzenia na Francuskiej Riwierze.
Oczy widzów i gości skierowane były w tym roku na Diane Kruger, najlepszą aktorkę("Aus Dem Nichts"/"In The Fade"), Joaquin Phoenix – najlepszego aktora ("Yo Were Never Really Here") oraz Sofię Coppola za najlepszą reżyserię ("The Beguiled").
W tym roku do Cannes zostali zaproszeni m.in. były prezydent Lech Wałęsa, Krystyna Janda, Agnieszka Holland, Jerzy Skolimowski oraz Dominika Kulczyk. Powodem tak licznej polskiej delegacji była projekcja filmu "Człowiek z Żelaza" Andrzeja Wajdy.
Nie był to jedyny polski akcent podczas tegorocznego Międzynarodowego Festiwalu Filmowego w Cannes. Wśród gości nie zabrakło naszej niezastąpionej recenzentki filmowej – Grażyny Torbickiej.
Jak zwykle uwagę fotografów przykuwały piękne suknie aktorek i celebrytek na czerwonym dywanie. Goście i fotoreporterzy mogli podziwiać nasze dwie najbardziej popularne modowe influencerki: Jessikę Mercedes Kirschner (Jemerced) oraz Julię Kuczyńską (Maffashion). Dziewczyny, jak na debiut prezentowały się znakomicie.
Obejrzyjcie zdjęcia wyszukane na Instagramie:
Photos: Instagram
Zobacz również / See also:
Festiwal Filmowy W Cannes 2016 / Cannes Film Festival 2016
Czerwony Dywan – Cannes 2015 / Red Carpet – Cannes 2015
Kreacje Podczas Gali Złotych Globów 2017 / Performances During The Gala Golden Globes 2017