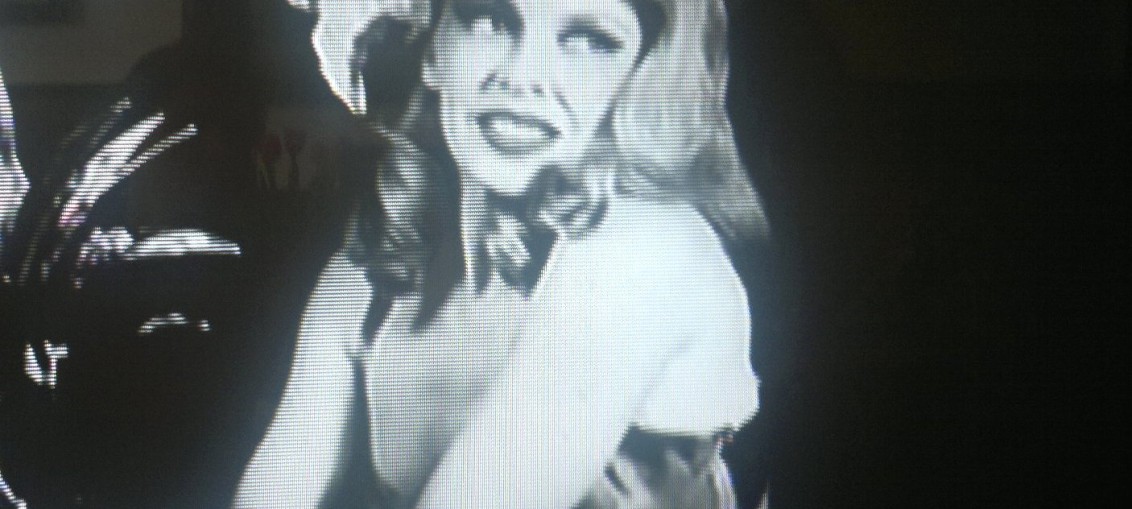 2014-07-06
Ubiór chroni ludzkie ciało przed deszczem, mrozem lub upałem i przed zranieniem w pracy lub walce. Zmieniał się, gdy zmieniał się klimat, powstawały nowe zawody lub wynajdywano nowe rodzaje broni i gdy pozwalał na to rozwój techniki (łowiectwo, uprawy, tkactwo, tworzywa sztuczne). Ubiór spełniał zawsze praktyczną funkcję użytkową, ale ten aspekt jest najmniej ważny i odgrywał istotną rolę tylko we wczesnej prehistorii.
Prawdopodobnie już wtedy ubiór stał się również znakiem. Odprawiający magiczne praktyki szaman malował twarz, zarzucał na ramiona zwierzęcą skórę albo wtykał we włosy ptasie pióro nie po to, by przed czymś się chronić, ale po to, aby stworzyć symbol swojej wyjątkowej roli – wyróżnić się spośród innych. Szaman nie ubierał się już, ale się stroił. Ubiór stawał się strojem wyróżniającym jednostkę z masy innych ludzi. Kiedy jednak na polu bitwy ścierały się setki wojowników, potrzebny był im znak wskazujący kogo należy wspierać, a kogo zabić. Każdy z wojowników musiał widzieć i dawać czytelny nawet w zgiełku bitewnym znak. Ubiór stawał się strojem identyfikującym jednostkę z grupą.
Kiedy z czasem w grupach ludzi wyodrębniły się warstwy o różnym stopniu władzy i zamożności i gdy pojawił się podział na przełożonych i podwładnych, ubiór stawał się strojem symbolizującym status i prestiż. Członkowie grup zajmujących w hierarchii niższą pozycję aspirowali do awansu i gdy go osiągnęli, z dumą przywdziewali strój symbolizujący ich sukces. Ci, dla których awans był nieosiągalny, przynajmniej wzbogacali własny strój elementami stroju warstw uprzywilejowanych. Zawsze jednak zmiany zachodzące w stroju były odzwierciedleniem pewnej hierarchii i procesów podejmowanego z własnej inicjatywy pokonywania jej szczebli.
Pomijając w tym miejscu wpływ, jaki na strój mają nowe materiały i technologie, prestiż był zawsze główną siłą napędową zmian zachodzących w stroju i wszystko wskazuje na to, że jest siłą jedyną. Wyjątkiem potwierdzającym regułę jest przypadek, gdy będące obiektem aspiracji wzorce zmieniają się gwałtownie w wyniku militarnego, gospodarczego lub kulturowego podboju (tak było, gdy strój europejski zdominowały wpływy dworu hiszpańskiego), chociaż sam podbój nie musi wcale oznaczać narzucenia nowych wzorców (kiedy Aleksander Macedoński zdominował militarnie świat imponującej mu kultury greckiej, sam stał się jej gorącym orędownikiem i przyczynił się do hellenizacji ogromnej części ówczesnego świata).
Przedstawiony schemat zakłada istnienie dwóch biegunów: prestiżowego centrum tworzącego wzorce oraz aspirujących do tych wzorców peryferiów i nie wyjaśnia dwóch fenomenów: fenomenu niezmiennego stroju ludowego i fenomenu nieustannie zmieniającej się mody.
Strój ludowy nigdy nie poddawał się wpływom mody, bo jego istotą było trwanie tradycji, a nie pogoń za nowinkami. W deklaracjach projektantów i znacznej części konsumentów współczesna moda jest elementem ubarwiającym codzienną, czasami prozaiczną rzeczywistość. Zapewne nim bywa. Jest jednak również elementem podświadomie odczytywanego kodu, identyfikującego członków hermetycznych i zhierarchizowanych warstw pozornie egalitarnego społeczeństwa. Zrozumienie tego zjawiska utrudnia fakt, że moda to również gigantyczny przemysł kreujący popyt i nakręcający koniunkturę, a także element socjotechniki, umożliwiający "przy okazji" miłej zabawy promowanie pożądanych postaw i zachowań.
Moda rozumiana jako tworzenie przez zawodowych projektantów przeznaczonych do powielania i naśladowania wzorów ubioru narodziła się w połowie XIX wieku, mniej więcej w czasach tzw. Lebensreform (reforma życia), szeregu zjawisk będących reakcją na konflikty epoki industrializacji. Ruch wywodzący się z Niemiec i Szwajcarii obejmował różne zjawiska, jak abstynencja, ekologiczna żywność, wegetarianizm, naturyzm, medycyna naturalna, teozofia, a także reforma ubioru. Związek między tymi ruchami a modą polega na tym, że były one animowane przez światłą część społeczeństwa, która usiłowała tworzyć wzorce nowej obyczajowości dla szerokiej publiczności. Jednym słowem, usiłowała edukować mniej światłą część społeczeństwa.
Motywy reformy ubioru nie miały nic wspólnego z modą. Chodziło o likwidację kuriozalnych, kosztownych i niewygodnych form odzieży (przede wszystkim damskiej) i zastąpienie ich formami prostszymi, praktyczniejszymi, a przede wszystkim nie szkodzącymi zdrowiu, ale mechanizm upowszechniania musiał być ten sam co dzisiaj.
Ruch, który stworzył tzw. strój reformowany miał nie lada przeciwnika. Był nim angielski projektant zamieszkały od 1846 r. w Paryżu, Charles Frederick Worth, uważany za twórcę Haute Couture. W 1858 r. Worth otworzył w Paryżu pierwszy dom mody Worth et Bobergh i natychmiast odniósł wielki sukces. Jego kreacje szyte z drogich, ale lekkich materiałów, ozdabiane wzorami kwiatów i cekinami przyciągnęły elegancką publiczność i wkrótce stał się on nadwornym projektantem francuskiej cesarzowej Eugenii i cesarzowej Elżbiety Austriaczki zwanej "Sisi". Worth był pod każdym względem prekursorem – m.in. wprowadził system sprzedaży wykrojów zagranicznym wykonawcom, a na wszystkich strojach kazał naszywać autorskie logo. Zmodyfikował również sylwetkę kobiety wprowadzając w miejsce krynoliny turniurę, ale z natury był "wielkim krawcem" i uczynił to z powodów estetycznych a nie praktycznych i doprowadził do doskonałości wszystko, z czym mieli walczyć reformatorzy stroju.
Kreacje Wortha są ucieleśnieniem ideału mody wiktoriańskiej. Wróci ona w 70-tych latach XX wieku w postaci tzw. stylu "Lolita".
Zmierzch epoki wiktoriańskiej przyspieszony rozwojem ruchów reformatorskich jest jednocześnie początkiem epoki edwardiańskiej (la belle epoque, fin de siecle) obejmującej koniec wieku XIX i wiek XX do wybuchu I wojny światowej. O ile końcówka wieku XIX należała do racjonalistycznych reformatorów ubioru, to początek wieku XX oznacza pojawienie się zupełnie nowych trendów stylistycznych. Grunt dla ich upowszechnienia przygotowany został przez nowe zjawiska – wielkie domy towarowe: Anglia – Kendals (1832), Francja – Le Bon Marché (1838), Galeries Lafayette (1893), Le Printemps (1865), USA – Marble Palace (1846), Niemcy – Karstadt (1881) i ilustrowane czasopisma modowe: Harper's Bazaar (1867), Delineator (1873), Vogue (1892 i Gazette du Bon Ton (1912).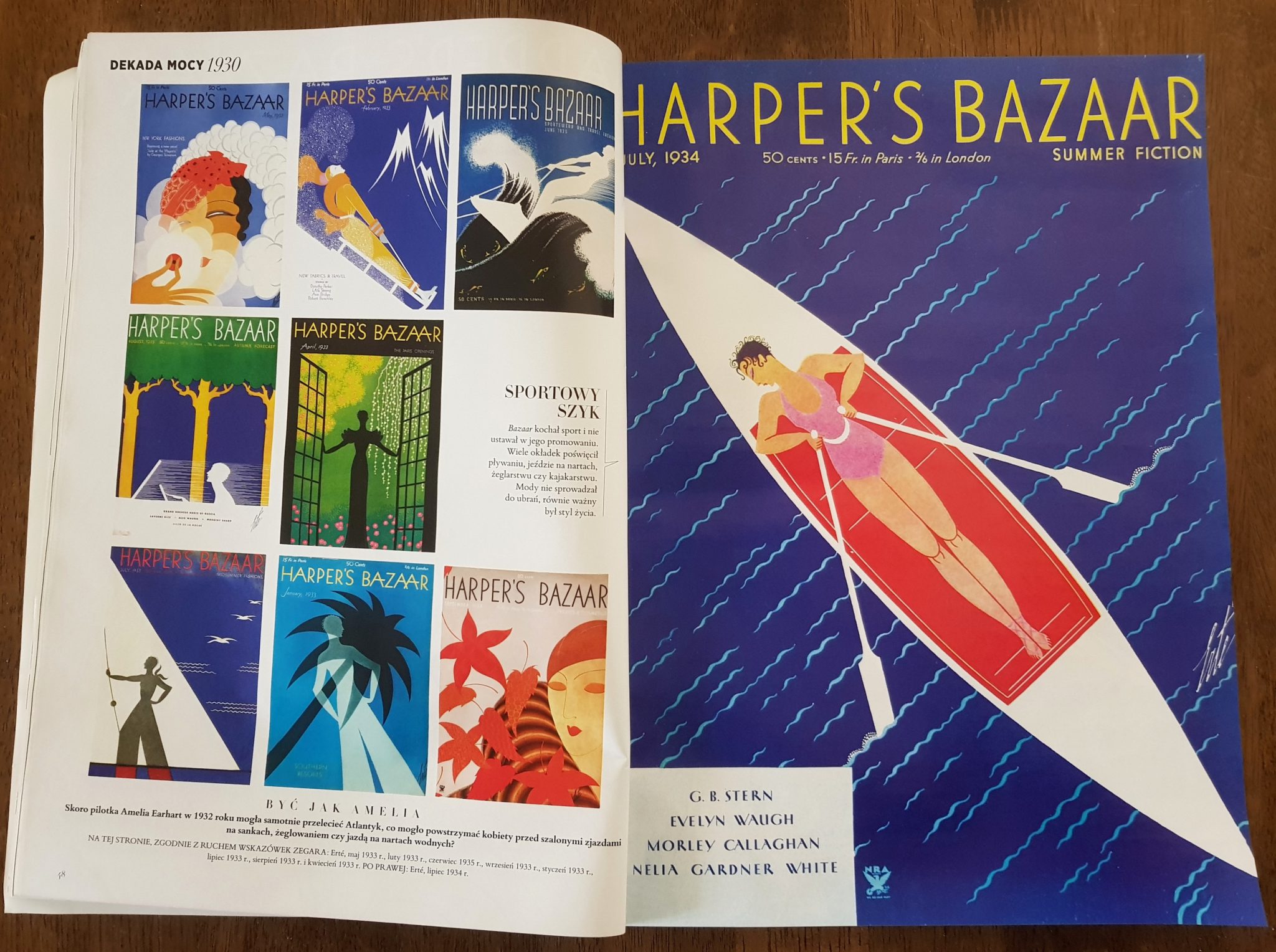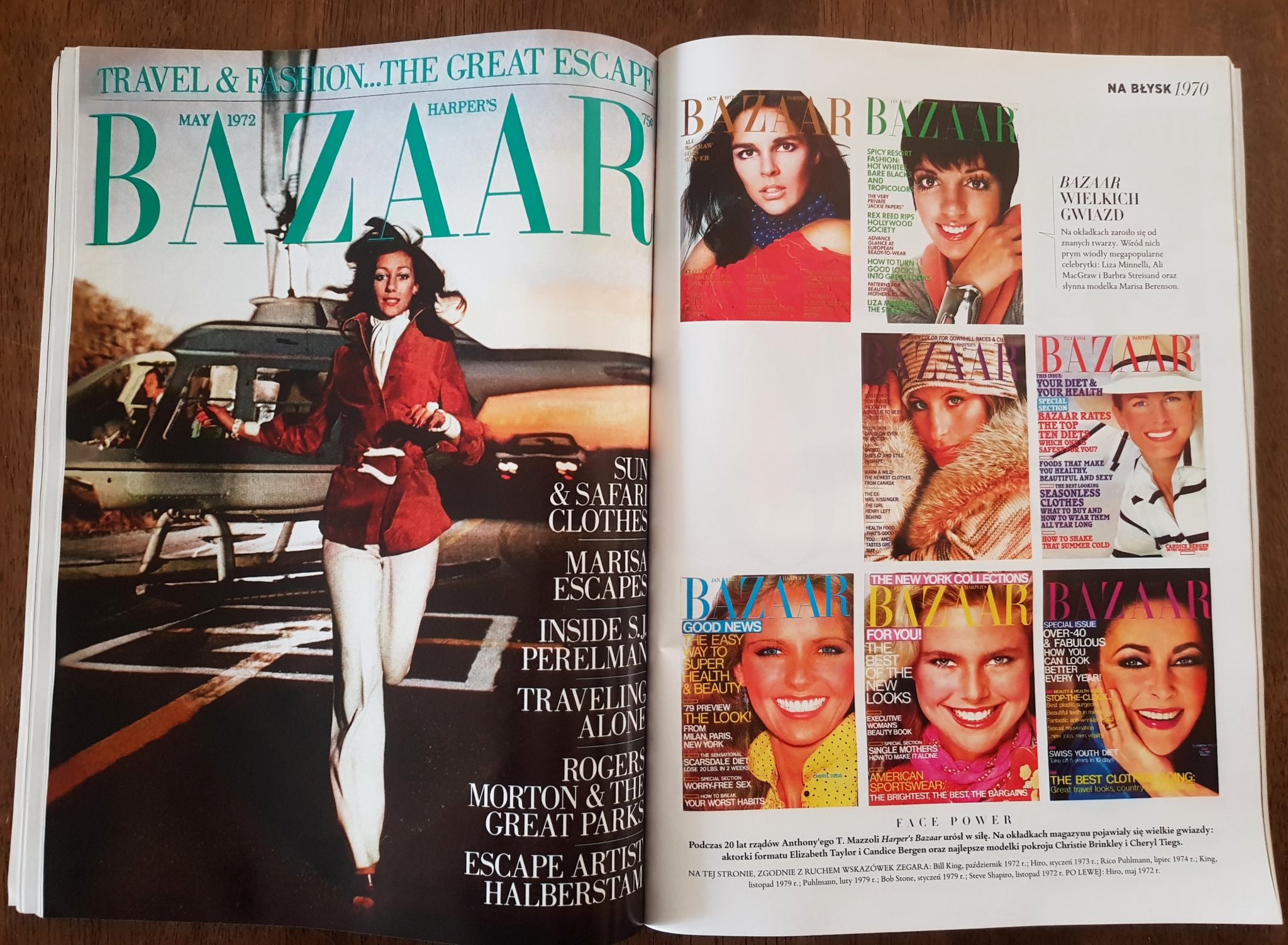 Źródło informacji: strona www.historiasztuki.com.pl
Zdjęcia: Gocha – magazyn Harper's Bazaar
Zobacz również / See also:
Magazyn VOGUE Po Raz Pierwszy W Polskiej Wersji / The Polish Edition Of VOGUE Magazine For The First Time In Poland
Spring 2018 Couture – Wybrane Kolekcje / Spring 2018 Couture – Selected Collections
Kolekcje Spring 2017 Couture / Spring 2017 Couture Collections