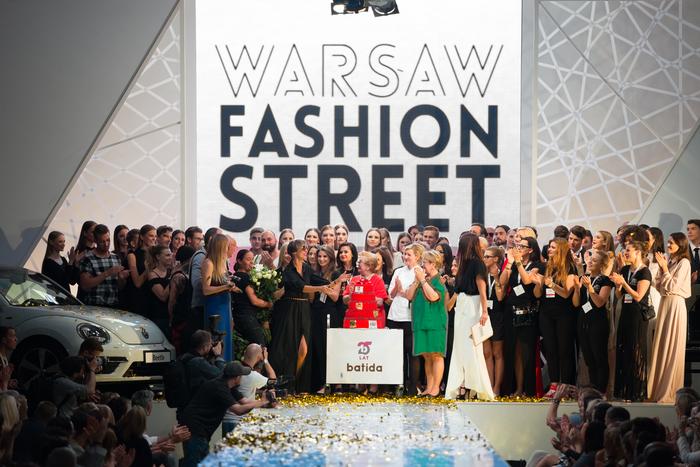 2015-06-30
W dniach 27-28 czerwca odbył się na Nowym Świecie w Warszawie Warsaw Fashion Street.
To już 10-ta edycja tej ulicznej modowej imprezy, kiedy to główny deptak w Warszawie zostaje zamknięty na rzecz pokazów mody. Impreza odbyła się w nurcie klasycznej elegancji. Podczas Warsaw Fashion Street odbył  się m.in. pokaz Mariusza Brzezińskiego pod mecenatem Modo Domy Mody  a następnie pokaz szytych na miarę garniturów Cafardini. Wydarzeniu towarzyszyły koncerty fortepianowe oraz występy wokalno-instrumentalne światowej sławy polskich artystów.
Pokazom towarzyszyły również Targi Mody – Ulica Projektantów.
Więcej informacji znajdziecie na stronie: