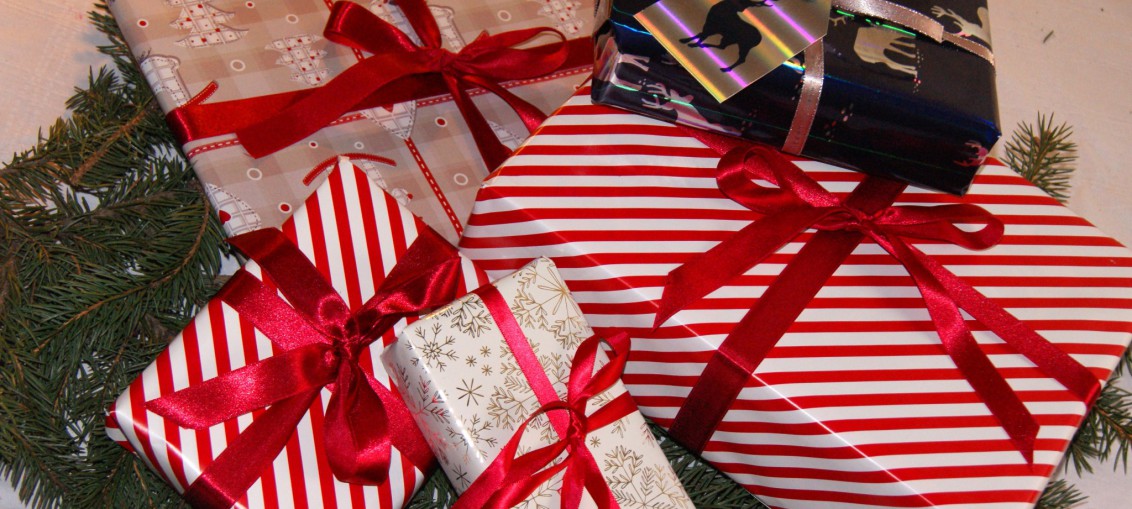 2015-12-19
Czas gwiazdki to czas obdarowywania się prezentami, znajdujemy je pod choinką, w skarpetach zawieszonych w domu lub dostajemy bezpośrednio od najbliższych.
Każdego roku stajemy przed dylematem, co kupić naszym najbliższym, aby prezent był trafiony, od serca i aby się podobał lub był jednocześnie użyteczny?
Na tę okoliczność przygotowałam dla Was przewodnik, który mam nadzieję pomoże wybrać idealny prezent ( w linkach znajdziecie szczegóły) a sposób w jaki można zapakować prezenty zobaczcie na zdjęciach.
Prezenty dla niej – Gifts for Her
Brelok – Pendant – Guess Jeans
Zestaw do paznokci – Manicure set
Kolczyki – Earrings – Rebecca Minkoff
Etui na Iphona – Iphone case – Kate Spade New York
Zegarek – Watch – Karl Lagerfeld
Skarpety do Hunterów – Hunter socks
Prezenty dla niego – Gifts for Him
Słuchawki – Headphones – Marshall
Etui na wizytówki – Business cards case – Mango Man
Książka – James Bond Archives Spectre Edition
Torba na laptopa – Laptop bag – HP Business
Rękawiczki – Gloves – WITTCHEN
Zestaw męskich skarpet – Men socks set – Bugatti
Etui na paszport – Passport case
Zegarek – Watch – TomTom RUNNER 3
Bransoletka – Bracelet – Icon Brand CAPTAIN FLINT
Prezenty dla dziecka – Gifts for Kids
Komplet na zimę – Bearnie, scarf and gloves
Zabawka z Gwiezdnych Wojen – Star Wars Epizode toy
Rękawice Iron Man – Iron Man Gloves
A dla dziadków wybierzcie coś od siebie…
Merry Christmas!
Photos: Gocha
Tekst: Gocha
Zobacz również / See also:
Gwiazdkowy Przewodnik Prezentowy / Gifts Guide For Christmas
Świąteczny Chillout / Christmas Chillout
Okres Świąteczny W Bostonie / Christmas Time In Boston