28-01-2020
Jean Paul Gaultier jak zwykle szokuje podczas pokazów Haute Couture 2020 w Paryżu. Jego obfita kolekcja Haute Couture składa się z kilku konwencji. Na wybiegu pojawiają się zarówno modelki i modele o wymiarze XS jak również Size Plus, wiek także nie zna granic.
To coś nowego w świecie mody, przesyconym wychudzonymi, nastoletnimi modelkami. Gautier wychodzi poza ramy. Jego kolekcja to kolorowy aczkolwiek smaczny pastisz różnych stylów. Pojawiają się w nim zarówno elementy marynistyczne, zwiewne niczym wyłaniające się z wody syreny-mimozy, akcenty morskiej fauny i flory jak też nieco bardziej mroczne, diaboliczne kobiety wampy i styl średniowiecznej Anglii.
U Jean Paul Gautier'a koronki, tiule i kwiaty w gotyckim stylu przeplatają się z ciężkimi skórzanymi elementami, gorsetami i paskami. Seksowne nimfy pojawiają się jak wróżka Goplana w "Balladynie" Słowackiego czy "Świtezianka" w balladzie Mickiewicza, osnute paskami tkanin, prawie jak wychodzące z jeziora, okryte jedynie liśćmi tataraku. Sieci, pióra i fałdy tiulu falują w dolnych partiach sukienek i spodni niczym syrenie ogony.
Gautier nie unika kolorów, więc pomiędzy militarną zielenią spod której błyskają zielone rybie łuski, mroczną czernią garniturów i bladymi pastelami pojawiają się akcenty mocniejszych barw.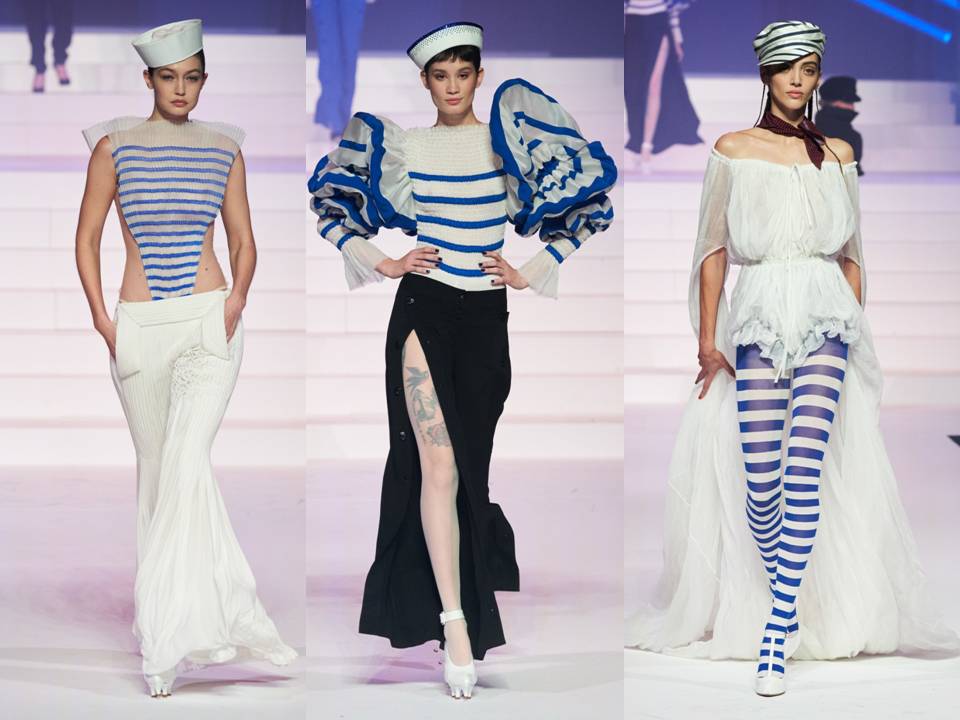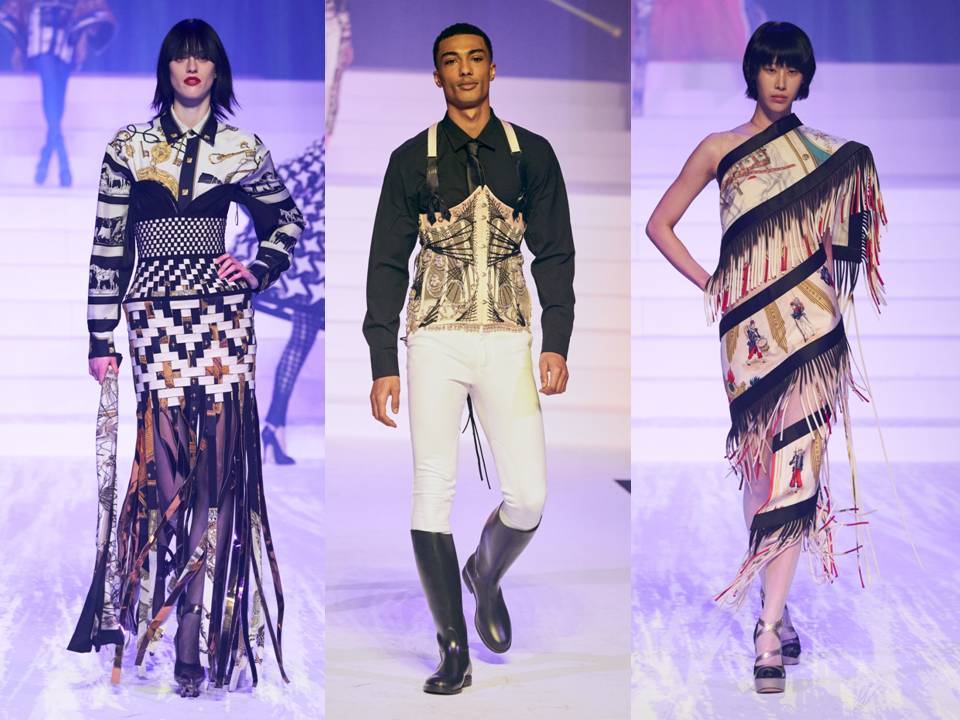 Więcej możecie obejrzeć TUTAJ
Zdjęcia: Alekssandro Lucioni / Gorunway.com
Tekst: Gocha
Zobacz również / See also:
Moda Czy Sztuka? Dior Czy Gaultier? / Fashion Or Art? Dior Or Gaultier
Kolekcje Spring 2017 Couture / Spring 2017 Couture Collections
Kolekcja Couture 2017 – Maison Margiela